What is a "Who Dat"??....who is the "Who Dat Nation"??....These people are crazy...

Saturday
10/9

 8:00 p.m.


 Libery Parkway
Friday

    10/15

9:000 p.m.


Liberty Parkway
Sunday

  10/17

6:00 p.m.


  Pizza Pete's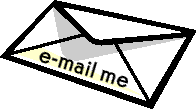 Have some pics you would like to share ?

           October 2005

Charlie Fontenelle holds up his prize catch of Reggie Bush's left cleat after the Saints come from behind victory in Miami. He claimed "It was all those years of catching beads and doubloons" that gave him the edge in making his one handed leaping catch...some say it was the all beer he consumed that day!! Either way he now has possession of "The Shoe" and that's all that counts! As far as the catch, I guess we'll just have to believe what we want!! 

                  WHO DAT !!

Check out Sparky and his "Krewe" as they travel around the league in support of the New Orleans Saints as part of ....

"Super Trip" to Miami 2010

Jerry World"   Texas Stadium  

"Thanksgiving Day"  2010

Lambeau Field   NFL Season Opener  2011

                Green Bay, Wi.

EverBank Field   2011       Jacksonville, FL.  

 In his quest to become nationwide, a Thanksgiving trip to "Big-D" to see our boys in Black & Gold crush the Cowboys' hopes in "Jerry-World" was on the menu, as Sparky and his "Krewe" hooked up with the Cowboy's #1 Tailgater Felix Chavez and "Superfan" Shelby Kelly for a "Saintsgiving" throw down as he continues his quest to spread his "Brotherhood of Tailgaters"..... Tailgaters embracing Tailgaters... home team or not... Always be a good sport!   

   Well the 2010 season ended sooner than expected with a heartbreaking playoff loss to the Seahawks, and our chance of a "Two-Dat" down the drain. 

   So after a crazy offseason, NFL Lockout, players strike and free agency, it was off to Green Bay for the 2011 season opener! With sixty pounds of boudin sausage on hand and a grand entrance via the big white limo, we made a bunch of new friends and reunited with some old ones. Jay and Karen DiEugenio were there to introduce us to sausage kings Woody and Steve who took us into their party, and we even ran into our old friend from New Orleans, the "Commish" himself, Joe Cahn. We really got a taste of what Lambeau is all about.... And after spending a few days with some of the nicest fans one could ever met, we're pretty sure Curly had to be a Cajun! Who Dat!!

   Sparky also hooked up with New Orleans "Superfan" Rion Loisel and his group called the "Who Dat Bandwagon" later in the year for a road trip to Jacksonville to see the Saints defeat the Jags. The WDB is a wild bunch over 250 people strong who also bleed Black & Gold. The WDB makes one road trip a season, and since 2011, Sparky's been abord for Jacksonville, Tampa in 2012, and for 2013 a trip to St. Louis is all set to go!

   Anyway, as the quest to visit all 31 stadiums continues, Sparky makes yet another trip in 2012, this time to Carolina with more new friends and what a great time in the city of Charlotte... too bad we lost the game. Oh well, next time we'll get a victory! Thank God this season is over!

Raymond James  Stadium  2012

             Tampa, Fl.

Gillette Stadium  2013

     Foxborough, Ma.

FirstEnergy Stadium  2014 

         Cleveland, Ohio

NRG Stadium  2015

        Houston, Tx

Univ. of Phoenix  Stadium 2016

          Glendale, Az.

Bank of America Stadium  2012

         Charlotte, NC.

Edward Jones Stadium  2013

      St. Louis, Mo,